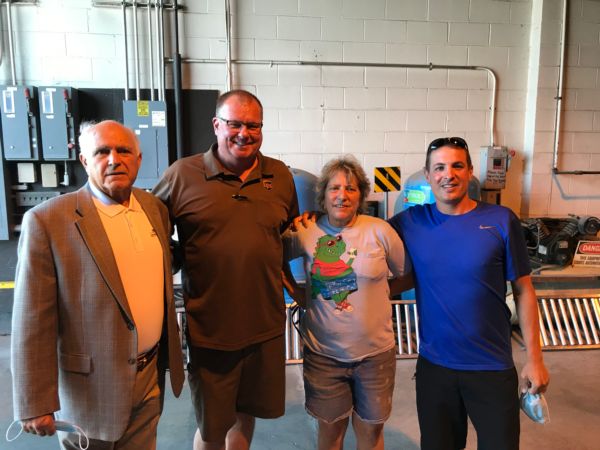 Julie Henry, a UPS Amsterdam Preloader, has retired with 33 years of service. President John Bulgaro and Secretary Treasurer Tom Quackenbush were there for the celebration as well as Shop Stewards Joe Rackmyre and Jeff Palmerino.
Joe and Jeff say, "Julie played a huge role in our building for over 33 years. She was always there to help out and was extremely dependable when called upon. She will be greatly missed by everyone. We wish her a happy and healthy retirement.
"Congratulations to Julie Henry on her well deserved retirement. Through the years she has proven to be an asset to UPS Amsterdam Teamsters due to her consistent involvement with Local 294. We Thank You and wish you the best in your retirement." says President Bulgaro.
Julie has a few words..."A big chapter of my life has come to an enjoyable but sad end. I have always enjoyed the challenge of the job. I will miss all of my UPS family terribly. I have been truly blessed and thank you all for always treating me with much kindness and respect. I wish you all great luck and prayers for staying safe and healthy....Love You All!!!"
Congratulations Julie from your Brothers and Sisters from Local 294!!