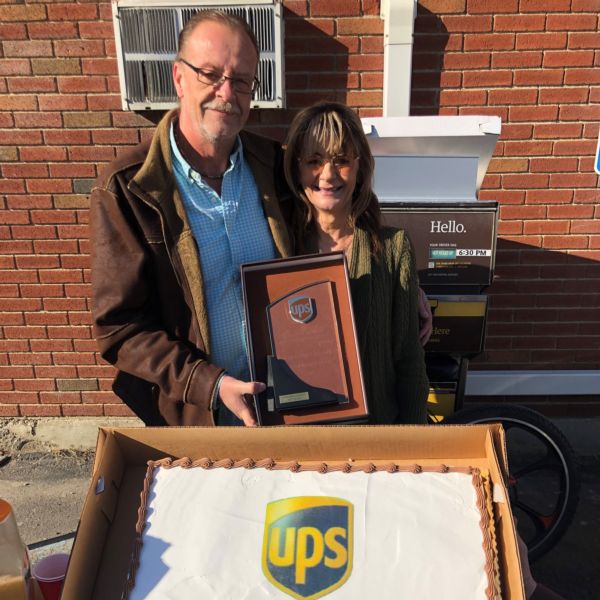 UPS Driver Ed Diffley Retires
Ed Diffley, a UPS driver out of Hudson recently retired with 30 years with the company. "This was a great job and I enjoyed the work, I'll miss my co-workers and my customers. I'll be leaving here with a great pension and health benefits which gives me a peace of mind" says Ed Diffley. Jeff Kritzman, Shop Steward says "Ed was a solid union member and an effortless worker. I wish him well in his next chapter of his life"
Congratulations Brother!