Right to Work, Wrong for Workers
Become Informed, get the facts
A National Right to Work bill has been introduced in the House. This legislation, H.R. 785, will have real consequences for working men and women across the country. Right to Work laws drive down wages and decrease workplace safety. In states that have enacted Right to Work laws, the impact is clear: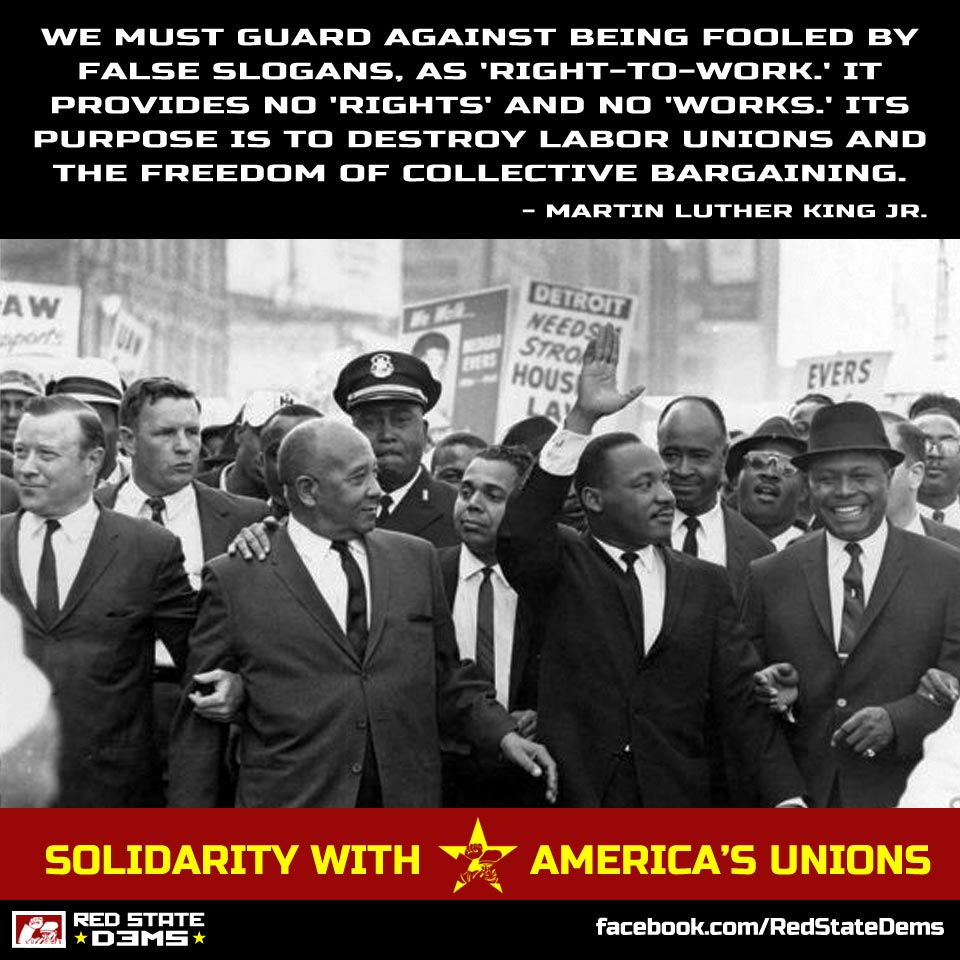 · Average Annual wages are nearly $5,000 lower.
· Workplace death rates are 52% higher.
· The uninsured population is 20% higher.

Proponents of this legislation claim that it prevents workers from being forced to join a union but this is already the case. Right to Work legislation is really meant to defund the unions in favor of corporate interests.
In response to H.R. 785, Teamster's General President Hoffa put out a statement saying, "This legislation does nothing to create jobs, grow the middle class or improve the lives of workers. It's shameful that members of Congress have chosen to prioritize big business interests over the demands of their constituents. The Teamsters Union is committed to improving the lives of working people by fighting against dangerous right to work."
National Right to Work is dangerous for worker safety and ultimately hurts the pocketbooks of American workers. We urge you to reach out to your members of Congress and tell them that they should oppose H.R. 785 and any other attempts to weaken collective bargaining rights.